The Linesch family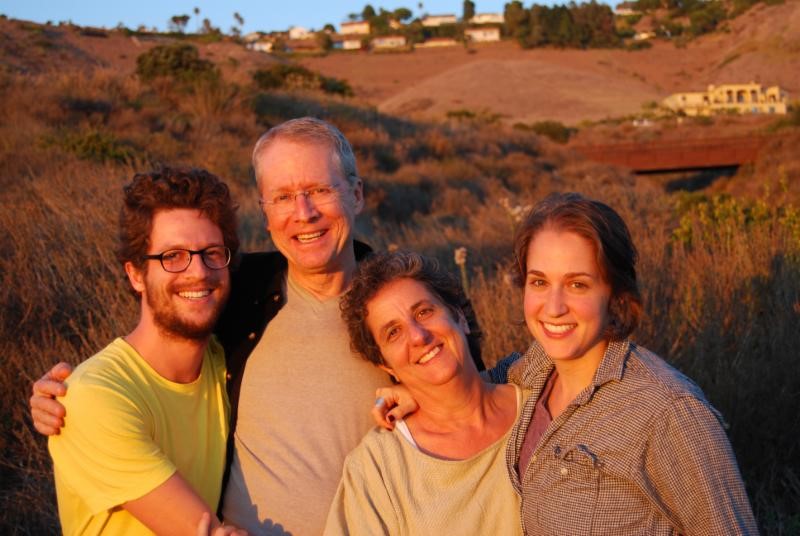 Nico Linesch Legacy Fund
Since Nico's death on January 3, 2017, we have been moved by the generosity of family, friends and colleagues who have made donations in his memory. Inspired by this kindness we have created the Nico Linesch Legacy Fund at the Jewish Community Foundation. We have structured the fund to support the Nico Linesch Boundary Crossing Scholarship, an annual celebration of Nico's birthday.



The Nico Linesch Boundary Crossing Scholarship is managed by the California Student Sustainability Coalition. Nico was a leader in this organization as an undergraduate at UC Davis and he remained active until his death. He loved the environment and his work was dedicated to a futuristic vision of sustained and healthy urban transportation systems.



As a transportation engineer and community builder, Nico built bridges between the fields of engineering, city planning, computer science and public health. He was passionate about engaging communities and strove to center the human experience in the planning process, improving public health through data-driven urban interventions.



We are honoring his memory with grants to graduate students who exemplify this kind of boundary-crossing work. These students will engage in internships at government agencies or non-profit organizations focusing on environmental sustainability, public health, and/or transportation.



In 2018, we awarded scholarships to two University of California graduate students. We are excited that under Nico's name and with your financial support, Allan Nguyen and Paige Stanley will undertake projects to make our world a better place.
| | |
| --- | --- |
| Allan Nguyen is pursuing a master's degree in Public Policy at UCLA. He focuses on data analysis and how it can help illuminate the current social and economic inequities facing many communities. | Paige Stanley is pursuing her PhD in Environmental Science, Policy, and Management at the University of California at Berkeley. She focuses on combining physical science with policy to ensure sustainable animal agriculture. |
In 2019, we awarded scholarships to three students. Sarah Grajdura, Diego Paniagua, and Ivana Rosas will undertake projects to make our world a better place.
| | | |
| --- | --- | --- |
| Sarah Grajdura | Diego Paniagua | Ivana Rosas |
Debra, Steve, and Julia Linesch at the benefit concert for the Nico Linesch Legacy Fund in 2018.
We anticipate holding annual events to remember Nico, to celebrate his contributions, to announce the new awardees of the Nico Linesch Boundary Crossing Scholarships, and to learn together about developments in sustainable transportation, public health and urban planning. We hope to continue fundraising with family, friends and colleagues to maintain Nico's dynamic and engaged vision. Nico lived a short but impactful life, developing a deep network of connections and inspiring many. We miss him dearly and believe that with your help we can sustain his legacy.
If you would like to learn more about our family, read our Story of Giving.
We deeply appreciate your support, so please let us know if you would like to make a donation, stay on our mailing list and/or attend our upcoming celebrations.



All donations are fully tax deductible.



With love,

Steve, Debra, and Julia Linesch, and Gene Goldstein-Plesser